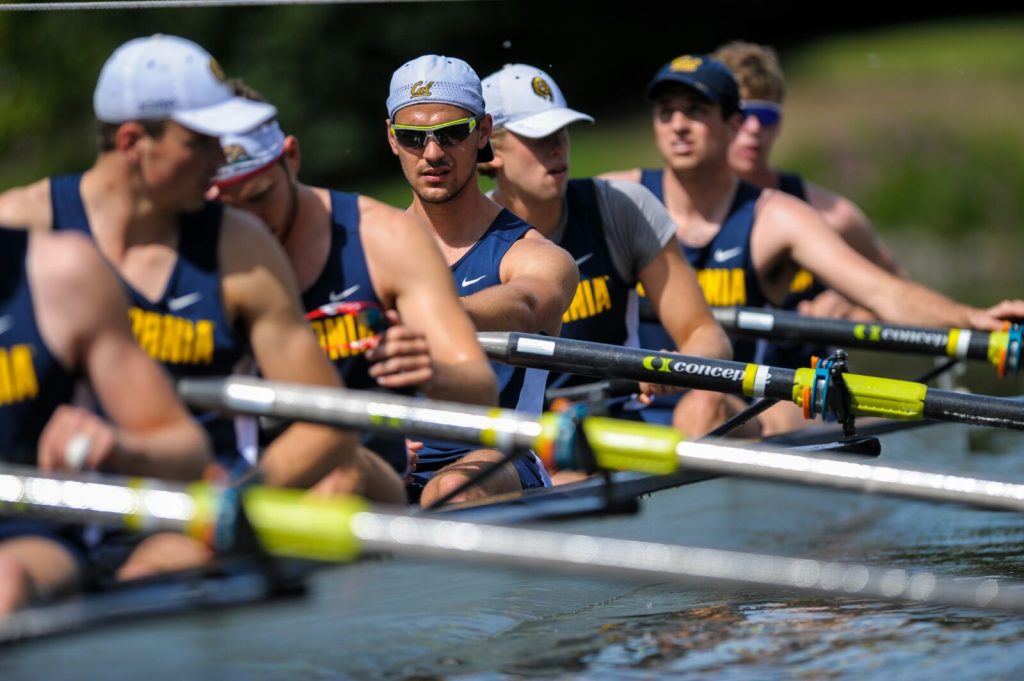 In October of 2019 I asked Aram for help, as at that point I was struggling with injury
and chronic fatigue syndromes for 11 months. I have taken time off, trained
according to body feel or, my smartest move so far, completely ignored any signs of
fatigue and just carried on. Unsurprisingly the last one didn't help, but also resting
was not beneficial to my state. I knew I needed a more structured approach to
recovery. So, I got into contact with Aram and he swiftly provided me with a four
week trainings-plan.
Upon starting the program, was the first time in almost a year I started feeling better.
I noticed my body was able to accept the stressors that training provides again. After
the fourth week, while I wasn't back to my old form, I was able to enter regular
training again. With less and less practices cut short due to fatigue or injury, I was
optimistic about my future in this sport (again for the first time in a year). Since the
plan has worked so well, I continued training in consonance with Aram's program,
and I could see myself improve almost on a daily basis.
After a couple of months, I was back to being able to train to the same extend that
my teammates were and my splits were back to normal and even better. Where in
January I was forced to quit practices after 30 minutes due to my heart-rate shooting
well into the 190s, I am now able to row 90 maybe 120 minutes on the
rowing-machine at a significanlt faster pace and lower heart rate. This training really
was a turnaround for me, and put me into a position where I was able to qualify into
the Austrian Men's coxless four, that was meant to try to qualify for the Tokyo
Olympics.
Christoph Seifriedsberger, U23 World Champion, IRA Champion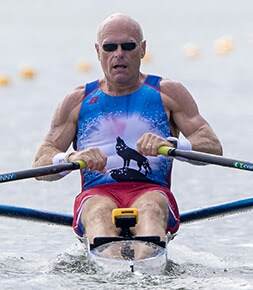 It's working GREAT! I feel strong and fast without being on the edge of overtraining.
Leon Jones, USA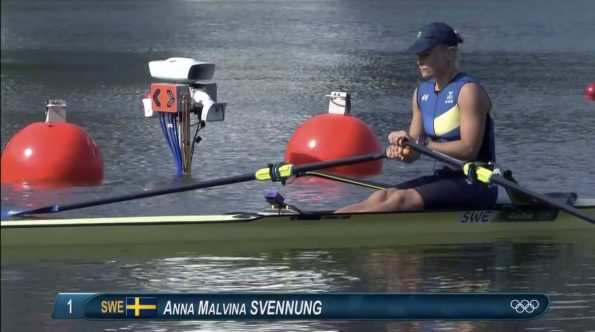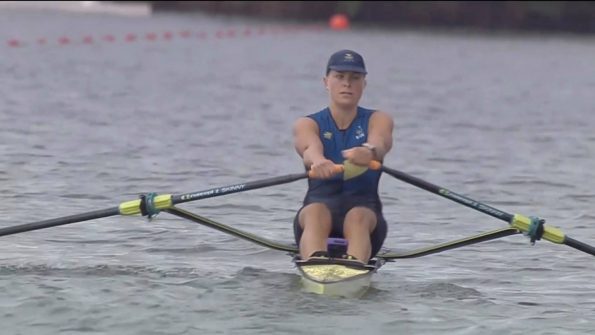 My coach PetterLjungström and I started to work with Aram and the Biorower in 2009 when I was a beginner. We have been working with Aram ever since and with his help and knowledge in human physiology, rowing technique and biomechanics I can now call myself an Olympian.
Since I was introduced to sport and rowing as a 22 year old, it was crucial for me to get both individualized and targetbased training. There were many things I needed to learn and develop!
With Aram's help, both on distance (through Skype), and by my side in Vienna (Austria), Stockholm (Sweden), Racice (Czech Republic) and Montemor o Velho (Portugal) I got faster every year.
His individualized coaching and mental support helped me to win my first gold medal in the Swedish Championships in 2013, both indoors on the erg and on the water. The following year I was selected to compete for Sweden in the European Championships, the World Championships and also at two World Cups.
A big goal in my career was the World Championships in 2015 which also was an Olympic Qualification Regatta. I managed to qualify an Olympic spot for Sweden which Idefended in 2016in a two month long selection period.
It was amazing to experience the Olympic Games in Rio – a dream I never would have been able to reach without Aram and Biorower by my side.
Anna Malvina Svennung, Sweden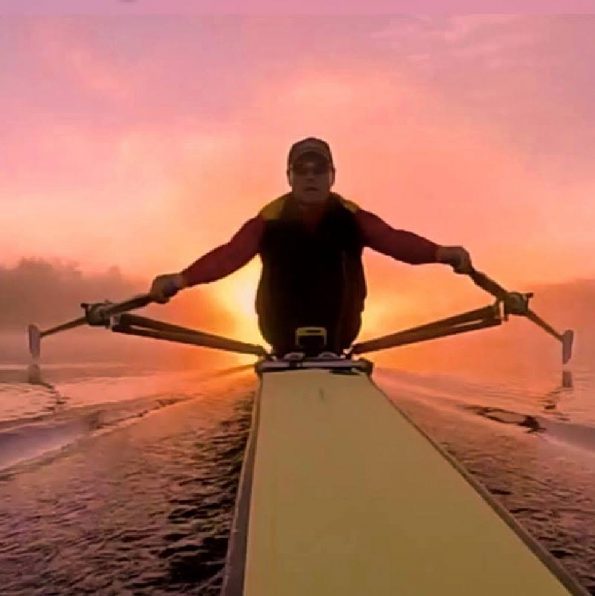 Outstanding, professional and the most productive training program that I have ever experienced…
Over the past several years I have traveled all across the U.S. to train with numerous elite level coaches on the water and on two different type rowing machines. In just two training sessions on the Biorower (4-hours total), Aram provided me with more feed-back and critique about how to improve my stroke than 4-days of training on the water with other coaches! The unique and realistic feeling of the Biorower, compared to actually being in a boat on the water, combined with the coaching from Aram is the most outstanding, professional, and most productive training program that I have ever experienced!
Lloyd E. Moulton, USA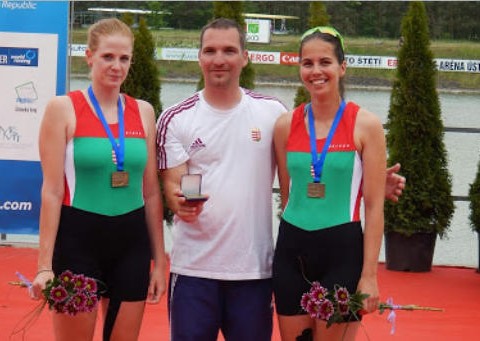 He showed me that things can be and must be done differently, if I want to excel…
I'm National Junior Head Coach.
My coaching style and my approach differs form my fellow coaches in my country. I get this "feedback" from them a lot… so it must be true.
But the results of my athletes and my progression as a coach are proof that it's a good way.
I was taught like any other athlete and coach the "proper" way to do things, in my country, but my view changed a lot since I began. And I can define one moment that had a very important impact, and helped me finding my way of doing things, my way to success.
That moment was when I began working with Aram on effective rowing techique in 2011. His approach to every aspect of the preparation of a rower was singificantly different from those whom I have learnt from previously. He showed me that things can be done differently, and must be done differently if one wants to excel.
Since then I look at Aram as my mentor, who pushed me to start building success for my athletes, and also myself. Since 2011 much time has passed, and this way of doing things has resulted in recognition I have not expected in the beginning, even from those who told me previously that this way is not going to work or even tried to hold me back.
Now I have a very clear idea of what I work towards and what my goals are, a greater understandig of myself and the people I work with. But Aram reamins a fixed point for me, beacause sometimes even experienced and successful people lose momentum, and then they need advice.
I often recieve inputs from him that I know are of quality, and that they can be relied on every time.
A friend…Attila Lorincz, Hungary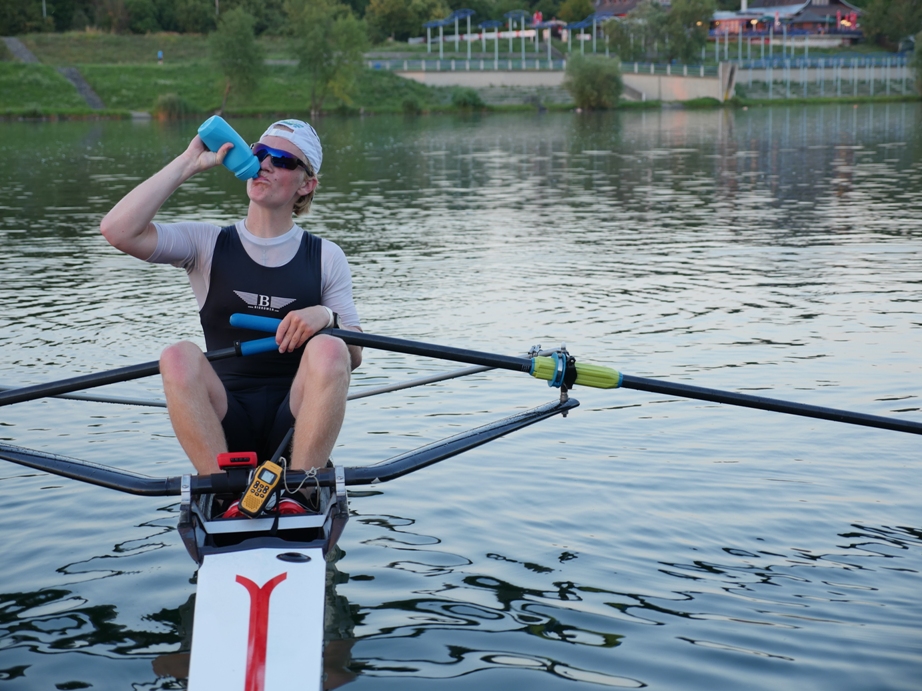 Of the many things I have learned from Aram, the most important lesson was never to lose my goal and to constantly walk towards it. There might be set-backs, but you never stop. No matter how slow your progress might be.
My name is Jakob Zwölfer, I am 22 years old and I am high performance lightweight rowing athlete and current silver medallist at the U23 European Championships with a personal best in the single of 6:52.
Having started late, at the age of 16, Aram has been my coach ever since. Now, just about 4 years later, I have produced top results at national and international races. He made it possible for me to compete at the U23 World Championships, only 3,5 years after I had first started rowing on a Biorower.
On top of many hours of technique training, and his knowledge about physical training, Aram made me discover my mental potential to an extent, of which I had never dreamed it even exists.
Another crucial insight I got from him is the fact that I must go my own way if I want to be successful. "If we keep on doing things the way we have always done them, we will get what we've always had". So, Aram helped me discover my own way, based on my personality and based on my individual physical potential.
I am looking forward to many more years!
Jakob Zwölfer, Austria